June Update - Celebrations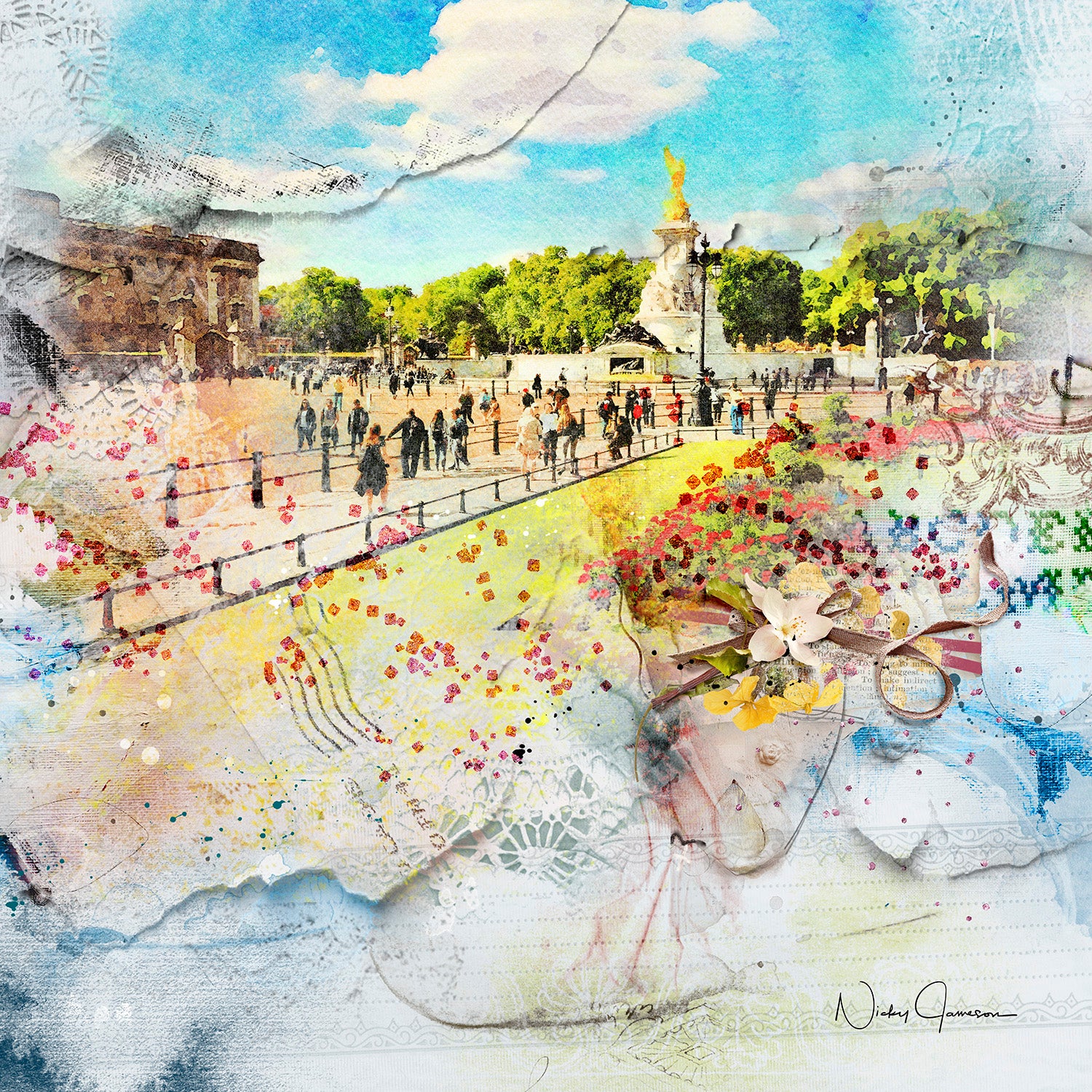 So while I couldn't be in the UK in person for the Jubilee Celebrations, I had a great time watching all the festivities from afar. And I am happy to be able to share one of my art pieces I created based on the lovely flower gardens in Buckingham Palace and the memory of a lovely summer day we spent there three years ago. This art piece is called Celebrations and it's full of lovely colour and texture, highlighting the  flower gardens.
Have you checked out the Nickyjamesonart Ko-Fi page yet? June Membership Goodies have now dropped and there are new artsy digital downloads and printables for one-off and monthly supporters.These are digital downloads and in general not currently available in the Art Store. If you're not quite ready to purchase your next canvas piece, consider a small painting you can print yourself while you support your favourite artist or support monthly for surprise goodies.
My Ko-Fi shop is also now open and I will be adding more products to the shop as we go along, including small paintings and painted phone wallpapers. Be sure to pay a visit and follow along the weekly post updates.
You can find out more about "A Walk Around London" our community site by clicking here.
And if you haven't already done so, be sure you are subscribed to my newsletter to enjoy subscriber promotions of my Art Store.
New Featured Art is now in store. Check out the latest pieces.
---